ESD conductive anti static vinyl flooring
Product Detail
Product Tags
1. ESD homogeneous vinyl floor has permanent anti-static function because it uses conductive static network formed at the interface of plastic particles along with the common homogeneous vinyl floor performance such as waterproof, flame retardant, wear resistant, sound absorption, chemical resistance etc.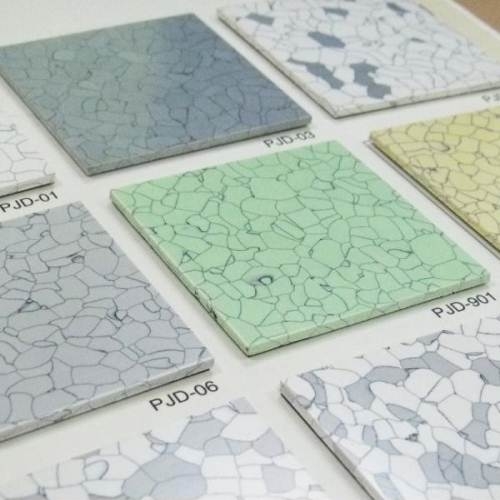 Compacted homogeneous floor covering
Wear-resistant grade:T grade of wear-resistant grade and improvement of wear resistance
Environment - friendly plasticizer:a new generation of non phthalic plasticizers suitable for food plasticizer for chiIdren's toys and care products.
Air quality:TVOC release is lower than European standard,and the optimal air quality is guaranteed
| | |
| --- | --- |
| Product Name | ESD Vinyl Floor |
| Thickness | 2-3mm |
| Size(mm) | 600 x 600/ 610 x 610/ 900 x 900 |
| Type | Conductive or Antistatic |
Item
Standard
Index
Size

SJ/T11236-2001

ASTM F536-98

600*600mm

610*610mm

900*900mm

Thickness

SJ/T11236-2001

ASTM F386-11

2.0, 2.5, 3.0mm

Surface resistance

SJ/T11236-2001

EN 1081

 

10e4-10e6 ohm conductive

10e6-10e9 ohm antistatic

Voltage 

AATCC-134

SJ/T11236-2001

50 V    and   100V

 IVI<100V

Static Decay

GJB2605-1996

≤2sec

Federal Test Method 1018 Method 4046

0.01sec

Abrasive resistance(1000r)

SJ/T11236-2001

≤0.020g/cm2

ASTM D1044-13

2500                0.48

5000                0.95

Fire resistance

SJ/T11236-2001

ASTM E648:2009a

FV-0   Class 1

Dimensional

ASTM F2199:2009

EN 434

≤0.25%

Slip resistance wet

DIN 51130

 R9

Residual concavity 

SJ/T11236-2001

≤0.15

EN 433

0.03

Color fastness

ISO 105B 02

≤6

Chemical resistance

EN ISO 26987:2012

OK

Toxic Tesing

GB 18586-2001

EN 71-3

OK

Tvoc After 28 days

ISO 16000-3

10μ g/m3

Wheel pressure

EN 425

no effect
2.PVC anti-static coiled floor, when it is grounded or connected to any lower potential point, enables the electric charge to be dissipated. It is characterized by a resistance between 10 2nd power and 10 9th power ohm. PVC anti-static coiled floor is made of polyvinyl chloride resin as the main body, plasticizers, stabilizers, fillers, conductive materials and coupling agents are made by scientific proportioning, polymerization and thermoplastic molding process, and the interface between PVC particles is formed Static electricity network, with permanent anti-static function. The floor looks like marble and has a good decorative effect. It is suitable for telecommunications, microelectronics, electronic industry program-controlled computer rooms, computer rooms, network floors, cleanliness and other places where precision instruments and equipment operate. The conductive material is a nano material with stable performance. The conductive material flows directly from the upper surface to the lower surface. This structure determines the permanence of the anti-static performance; the base material is a semi-rigid PVC material, which has the characteristics of wear resistance, flame retardancy and non-slip ,Meet the use requirements of various public large-flow places, with good compression resistance; It is a new type of light-body floor decoration material that is very popular in the world today, also known as "light-body floor material". Advantages of PVC anti-static coiled floor material Beautiful scenery, can provide a variety of colors for users to choose; elastic, good foot feel; wear resistance, low dust generation, pressure resistance and flame retardant; corrosion resistance, weak acid resistance, weak alkali resistance. The product has been tested for anti-static performance before leaving the factory and meets the quality standards.
Our products are tested many times before and after production,to ensure the products' quality can get to the international standard.
Conductive anti static Homogeneous vinyl floor can withstand heavy traffic and staining for a true low-maintenance floor perfect for health care and education environments,such as hospital,school,museum ,lab etc.
Installation
Conductive tile and Static-Dissipative tile should be installed on sub floors that are leveled,smooth and free of cracks.
Residual humidity should be under 2.5% tested with the CM Dumb test.Tiles, adhesive and installalion site should
reach a temperature of at least 18℃ and 24 hours before installation. 
And Paste the Tiles with qualified conductive glue below 10eh ohm for further details on installation methods.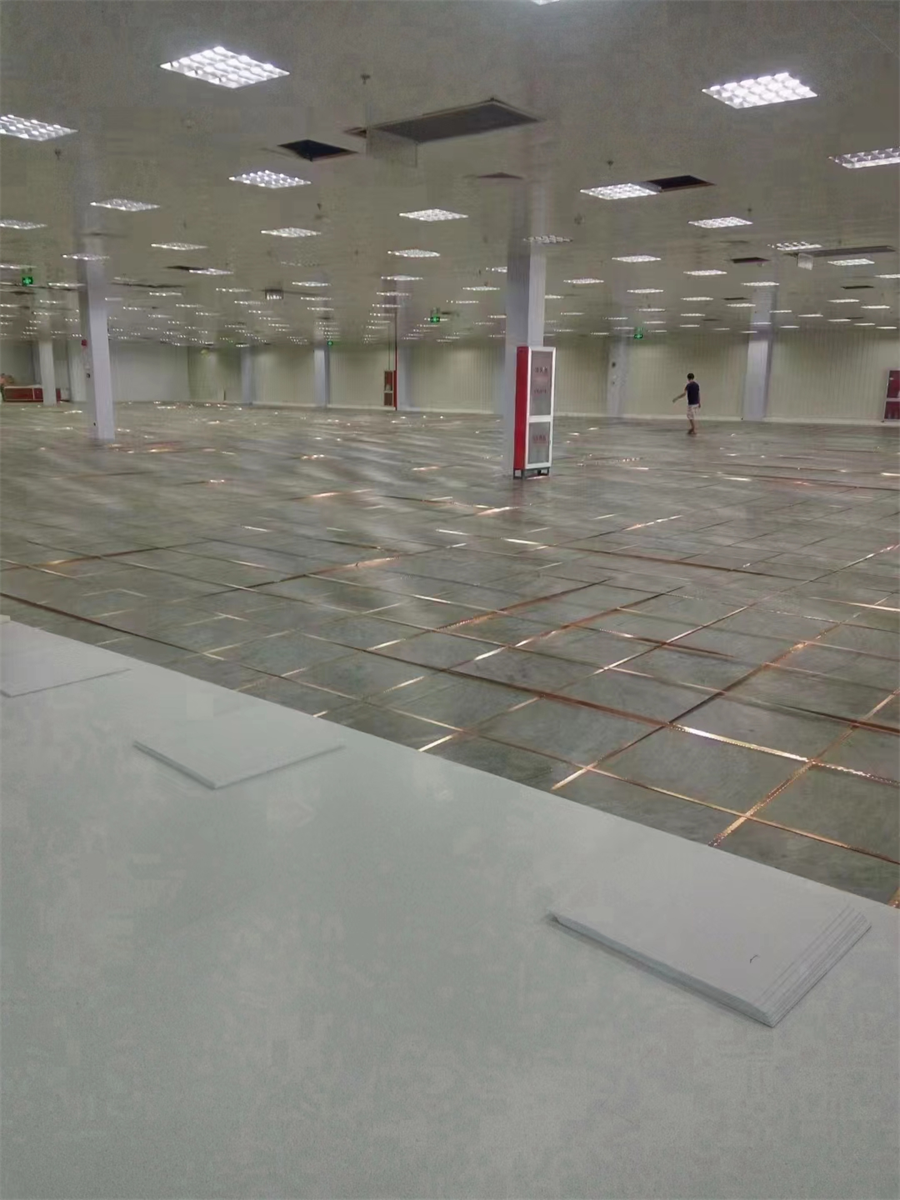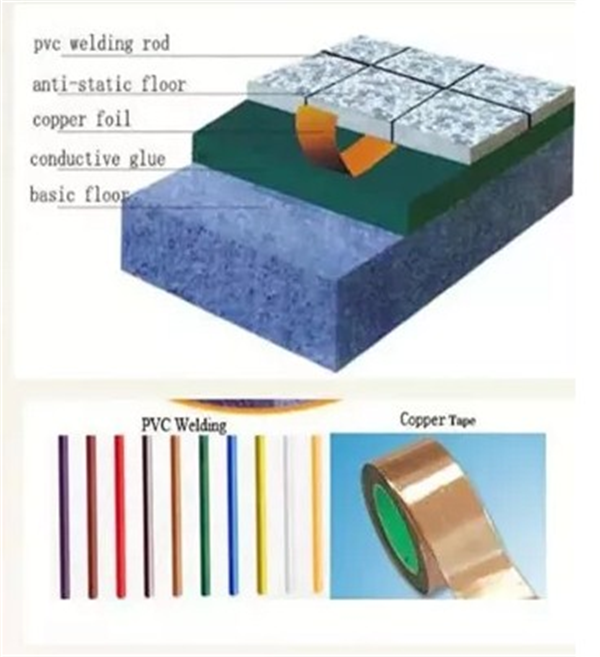 ---
Previous:
directional homogeneous vinyl flooring
Next:
100% NEW VIRGIN MATERIAL
---